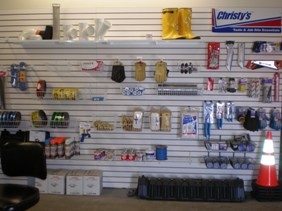 Putnam Pipe continually strives to offer our customers the most complete line of counter and warehouse items priced competitively across a wide range of products.  We strive to be your one-stop shop for water, sewer, drain, erosion, and site preparation needs.  Please let us know if you don't see it in our display areas or on our website.  We are constantly updating our inventory to service your needs.
Drainage Items
Hard Hats
Marking Paint
Marking Tape
Pipe Adhesives
Pipe Cutters
Pipe Saws
Pipe Tools
Rain Boots
Rain Gear
Residential Pumps
Pump Panels
Safety Clothing
Safety Cones
Saw Blades
Traffic Barrels
Trench Drain
Work Gloves
Schedule Sales Assistance
Let us plan your next project with the best products on the market today.
Call us Toll Free 1-855-GETPIPE [855-438-7473]
86 Elm Street, Hopkinton MA 01748 | 508-435-3090 | FAX: 508 435-5372