Putnam Pipe Corporation is an independent and locally owned company that has been servicing the water, sewer, and storm water  industries since 1985. We are proud to have celebrated 30 years in 2015. The combination of our experience and long-term dedication to our customers continues to make our business successful today.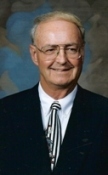 Elliot Putnam founded Putnam Pipe Corporation in Hopkinton MA in 1985, drawing on his over 25 years of experience in the water and sewer utility industries.
Combining the knowledge and experience gained from over 20 years at Hilco Supply in Sudbury MA, he formed his own company dedicated to competitive pricing, product knowledge, and  customer service. His business was based on the principals of integrity, service, and fair competition.
Putnam Pipe's original goal was to service utility contractors in Massachusetts and to streamline the purchases of WW Contractors, Inc, also of Hopkinton MA. The business focus continually grew to service a rapidly growing housing market and aging infrastructure in central Massachusetts.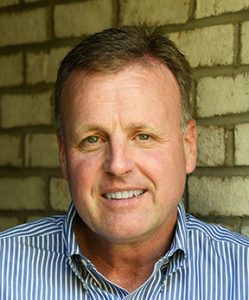 In January 1986, David Putnam joined his father in the family business, taking over the company's municipal and contractor sales. David had previously worked at Hilco Supply while completing his college studies, and in local water works distribution where he was involved in both inside and outside sales. David is currently the President of the company succeeding his father who retired in 2003.
Putnam Pipe offers customers a thorough knowledge of the existing infrastructure, regional specifications, and new products using the most modern technology available. Our employees' extensive experience, combined with a long-term dedication to the customer, continues to make the company successful today.
Putnam Pipe has long term affiliation with our major vendors. Our access to their product lines and focus on inventory means we will have the product you need when your are ready for it.  Our goal is to combine our unparalleled experience, competitive pricing and the right inventory while giving you the  small company attention that our customers have come to expect.
Today, we continue to expand our customer base and have added another location to better serve you.  Both of our  locations in Hopkinton and Taunton MA are in close proximity to Interstate 495 allowing you easy access for all your material needs.  With two central locations, we can rapidly service shifting residential, commercial and municipal markets in Massachusetts. We continue to attract new customers by offering new products featuring the latest technology, supported by the most complete line of vendors in the industry today.
Our employees continually strive to offer customers the finest service and products available in the industry today. We look forward to working with you on your upcoming project or product need.
Schedule Sales Assistance
Let us plan your next project with the best products on the market today.
Call us Toll Free 1-855-GETPIPE [855-438-7473]
86 Elm Street, Hopkinton MA 01748 | 508-435-3090 | FAX: 508 435-5372